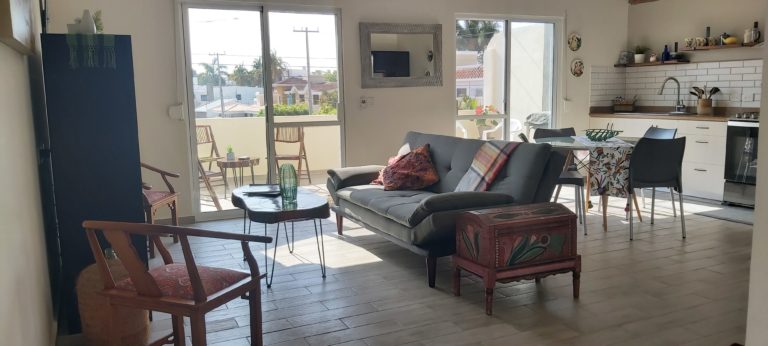 1 Bedroom with Add'l Capacity
Looking for a great neighborhood apartment that is centrally located right off the Golden Zone in Lomas de Mazatlan with all of the amenities? Sierra de Venados 139 is the perfect 2nd floor condo apartment for you. Beautifully decorated and wonderfully equipped with everything you could possibly need for your extended winter stay. With its own private entry off the street and two private balconies you have all of the comfort and privacy you could need. 
Bonus: discounted rates for longer winter stays. Minimum of 2 months. 
Read More »